12/27/2020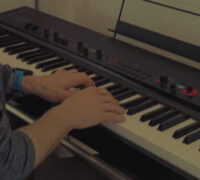 After the very successful collaboration with Anny Tubbs and First Move Productions on "Trapped by Plastic", which has received several awards, I am looking forward to further film projects with this great team.
Acording to Anny her company First Move Productions was established in 2020 to champion ethical, sustainable and positive change, by filming and sharing original stories about individual contributions and insights.
The production of audio-visual art is definitely one of my passions, so the development of music and sounds for films is very important to me. Here I try to naturally amplify emotions through music or sounds.