Biography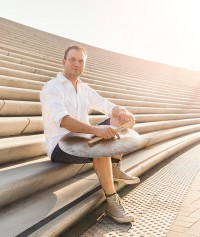 Konstantin Septinus was born in 1982. Music always was and will be his biggest passion. While growing up in a German family living in Berlin, Germany with a rich tradition in liberal arts (great-grandfather Conrad Felixmüller), he began taking piano lessons at the age six.
Soon after at age thirteen, he also started taking drum set lessons focused on the elements of Rock and Pop music while maintaining his love for the Classics such as Bach, Mendelssohn and Debussy.
At a young age, he engaged in projects and performed in concerts at the clubs in Berlin while slowly developing a stronger taste for Jazz as time passed. Some years later, his preference for piano and composing music resurfaced.
These days, he resides in the north of Germany, where he advances R&D at Sennheiser. When he is not working there, he sustains his creative identity as a composer, producer and an ambitious drummer, forward-thinking, keenly searching for sound.
He was/is a music student of Nancy Chapple, Sabine Sava (piano), Michael Landmesser, Kristof Hinz, and Christin Neddens (drums) and took part in lessons with drummer Michael Küttner, Claus Hessler and Mark Guiliana. Currently, he's on Steve Lyman's exclusive mentorship program.
Konstantin's main influences stemmed from modern Jazz music, Jazz-Rock, related styles, classics and a variety of contemporary pianists.
Besides composing for his Jazz band The Fire Orange Project, playing the drums in one or the other Jazz-Fusion combo, Konstantin Septinus from time to time collaborates with various regional ensembles or works as a session drummer. Moreover, he also takes great pleasure in video and film music production (link). Konstantin supports music initiatives of various types including certain events or music-related workshops.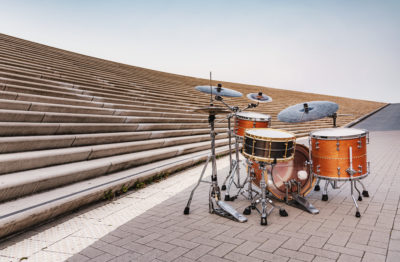 Konstantin plays Craviotto Drums and endorses Istanbul Mehmet Cymbals, and recently also Code Drum Heads.