12/06/2012
Other Projects and Recording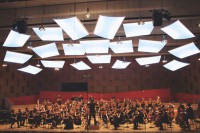 Besides embarking on the Fire Orange Project, other recent projects included different kind of orchestra collaborations, playing some percussions and contributing to productions of my friends with drum recordings.
Since around 2010, I support various orchestra projects in Hanover, Germany, (e.g. JSO Hannover) by playing mainly drum set or snare drum for classic tunes, film score and also modern pieces.
Here, the works range from children musicals to symphonic music and avantgarde including a performance with an ambitious federal state youth orchestra in a national-wide competition that took place in 2015. They won second place and 2000 Euro prize money (Link in German press).
Regarding recording, allow me to provide a little background information: Since I was about fourteen years old, one of my dreams was to obtain the knowledge, skills, equipment, and a place to compose, record, and produce my own music. Finally, this dream has come true. Now I find myself with several options for drum recording sessions.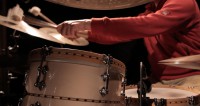 My drums, piano, and home studio equipment includes a nice solid maple shell drum set with various snares (wood, steel and brass), two differently sized bass drums, and a collection of cast bronze cymbals. In addition: sticks, mallets, brushes, and rods providing for a wide array of sounds, a Steinweg grand piano, some electric pianos, microphones (Sennheiser evolution series, several MKHs etc.), multi-track recording hardware and software and a mixer, of course.
back