06/01/2012
Fire Orange Project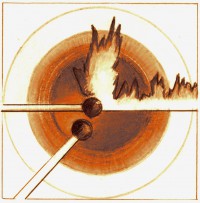 The Fire Orange Project portrays my most recent work as composer and producer. The idea for this Jazz & beyond project came a few years ago.
Like the fire orange logo illustrates, the project expresses a burning, inner desire to share one's own love for music to the outside world. Otherwise, a bright fire-orange is the color of a substantially high-valued casino chip that once cashed in, could make your life rich with excitement.
There are no rules for the (Jazz) styles being played except the fact that songs must be based on original compositions.
back