02/18/2023
Live EP Release: Echo Sounder
The long awaited third production with The Fire Orange Project is out, plus videos from the live recording session.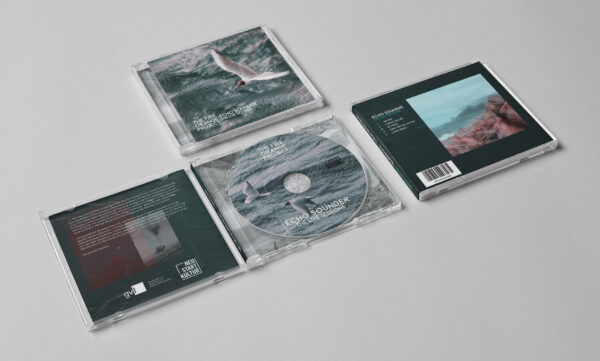 "Somewhat shaken by the cancellation of the 2020 tour, Mario and I decided to bring new compositions on the road – but where does the journey go? We were aiming for groove, suitability for live performances, a more raw feel and deep resonance. So I took my bigger 20" bass drum and a dirty 16" hi-hat. We wanted to do a few things differently…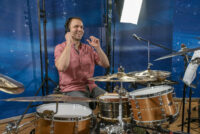 …But in the end, surprisingly, we found that it still had the essential Fire Orange sound. And that was perfect. I am grateful for the help of the GVL (Neustart Kultur) and thrilled about Stephan's contribution to percussion and live electronic. A dream came true for Mario and me with the live audio and video recording of our new tracks featuring a fabulous band with Markus and Florian. It was the right decision to take this step – also thanks to your support. This gave us wings. The moments of the session are still present, echoing, now quite real."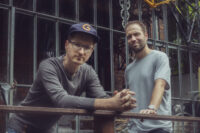 Echo Sounder is a 5 track live recording EP and the third production, which I completed in close cooperation with bassist and composer Mario Ehrenberg-Kempf. We shared all the moments with a wonderful audience following us and our performance last September in Burgdorf near Hannover. What a fun to see everybody with "silent-disco" headphones! Til von Dombois recorded us and Chiara Bon took over the complete video production parts (link). Arne Neurand from the great Horus Studio in Hannover mixed our tracks and Hervé Jeanne managed the mastering.
Thanks to everyone who supported this production! Thanks for all gear and help to Istanbul Mehmet Cymbals, Code Drumheads, Craviotto Drums, Aguilar Amplification, Fodera Strings, Harvest Straps, and Torillo Custom Basses.
Track List
Icarus' 2nd Try [9:14]
Echolot [4:01]
Cubic Crystal System [9:10]
Latest Breed [5:45]
Personnel
Markus Horn (piano), Florian Kemper (guitar), Mario Ehrenberg-Kempf (bass), Konstantin Septinus (drum set), Stephan Emig (percussion, live electronic), Ludwig Graf Westarp (voice on "Echolot")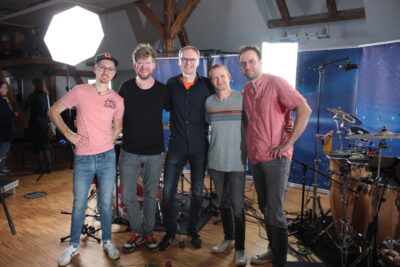 You can get the record…
…at Amazon (CD) or digitally at iTunes, Spotify and so on!
back