10/30/2017
Album Release: Offshore Horizons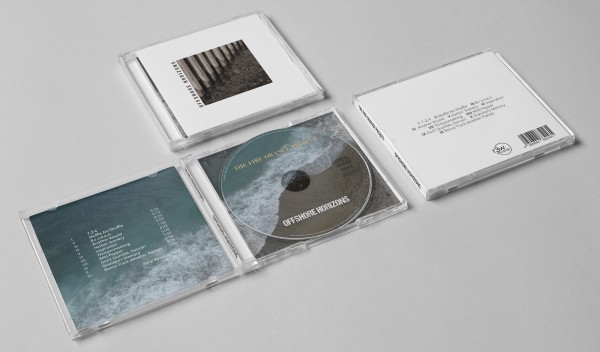 "…This production was about pursuing a distinct ensemble sound that blends traditional tones with modern edge. The music, itself, is based on certain experiences and ventures compiling ideas of Mario Ehrenberg-Kempf and myself. Taking the time to step into this album will allow the listener to relate to the various moods. Like a long voyage into the calling sea, it all started with some initial ideas a while ago that eventually casted off from the coastline – hence the title. And when finally reaching the harbor, I realized we have come up with the exact kind of sound I was looking for…"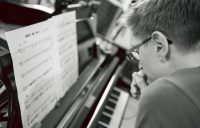 Offshore Horizons was recorded in Hervé Jeanne's recording studio D Room and once again completed in close cooperation with the bassist, composer and producer, Mario Ehrenberg-Kempf. Intricate details alternate with thundering notes or fitful breaks in the music – at times wild and explosive, then again soft and mellow. Variety is a special attribute of this production, and this also characterizes us somewhat as artists. Always restless and forward-thinking, they keenly search for new expressive combinations. Despite this, the music remains in harmony with itself – on its way to distant horizons and new shores.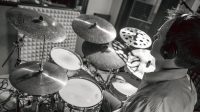 For the piano part, we managed to win over the renowned pianist Markus Horn. Already involved in our last productions, Florian Pöschko on guitar contributes with his own distinctive sounds. All tracks were mixed by Jochen Lehmann, our trusted sound engineer from Berlin, Germany, and mastered by Ralf Jackowski. Thanks to everyone who supported this production! Thanks for all gear and help to Istanbul Mehmet Cymbals, Craviotto Drums, Aguilar Amplification, Fodera Strings and Harvest Straps.
This Fire Orange Project album appears at r3w-records (Hamburg, Germany). By the way, the splendid Modern Drummer magazine seemed to like the drum set-up I used in the recording session, too. One of the drum pictures made it for their kit of the month feature. How cool is that?
Track List
7-2-4 [6:24]
Muffle No Shuffle [6:15]
B.r.o.k.e.n. [8:29]
Another Round [6:05]
Harbor Scenery [1:06]
Inspiration [4:42]
Thirtysomething [5:28]
Wild Pepper [5:00]
Don't Stumble, Dancer! [6:54]
Grandpa's Memory [8:05]
Bonus Track (Another Planet) [1:55]
Personnel
Markus Horn (grand piano), Florian Pöschko (guitar, fx),  Mario Ehrenberg-Kempf (bass), Konstantin Septinus (drum set, ambient recordings)
You can get the record…
…at Amazon (CD) or digitally at Amazon, iTunes, Spotify and so on! Click here for the press info (link).
back