07/13/2012
Album Release: TEMPERATIO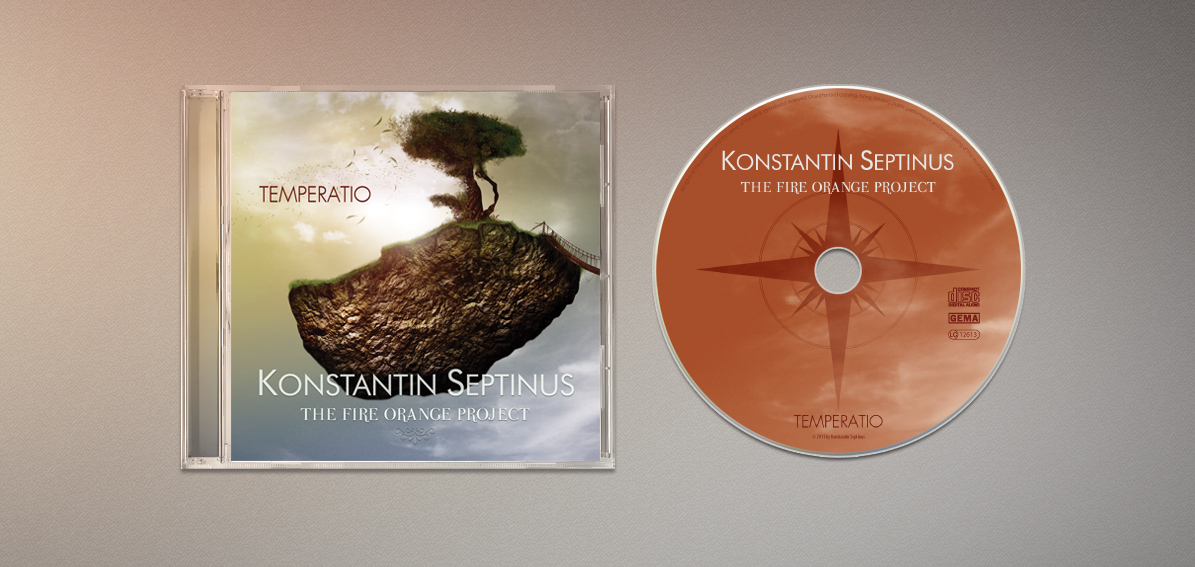 The album TEMPERATIO represents a cross section of my background in music. Moreover, the 13 tracks on the album embody a distinct mix of Jazz, Pop, film score and modern avantgarde sounds. The album cover designed by the young creative designer, Diego-Alvaro Ferver.
You will hear a lot of styles and instruments including me on the piano, drum set and syntheziser. Essentially, my idea was to bring together a network of passionate musicians and friends from Hannover and Berlin. The recordings took place in late 2010 and 2011 supervised by Jochen Lehmann and Willi Dammeier who also provided the mix and mastering of the album.
Track List
Prolog [00:21]
Phantasia [03:27]
Streamlines [04:14]
Heaven Breaks Up [04:41]
The Dreamlight Express [04:19]
New Breed [03:51]
Tell Me How! [03:06]
Natascha-Melodie [04:36]
All Yours [04:21]
Zwischenzeit & Space [03:10]
Dangerous Horse [06:03]
Calm Down… [04:10]
Pangaea [07:49]
Personnel
Helge Adam, Mario Ehrenberg-Kempf, Stephan Emig, Lars-Oliver Gusig, Christoph van Hal, Neele Hinrichs, Eva-Marie König, Nikolaus Kolb, Florian Pöschko, Arne Pünter, Konstantin Septinus, Ludwig Graf Westarp, Sebastian Wiebking.
You can order the CD…
…at type:g records's online shop, Amazon or digitally at iTunes, Amazon, Musicload etc.
back